Around the world through creative crosswalks
The online version of the british newspaper The Guardian, published gallery of the most strange crosswalks created around the world. Let's have a look of this kind of street art creations!
Whether for safety, art or celebration, pedestrian crossings in cities around the world have been transformed with colourful or unusual designs – from rainbows and piano keyboards to french fries and bullets.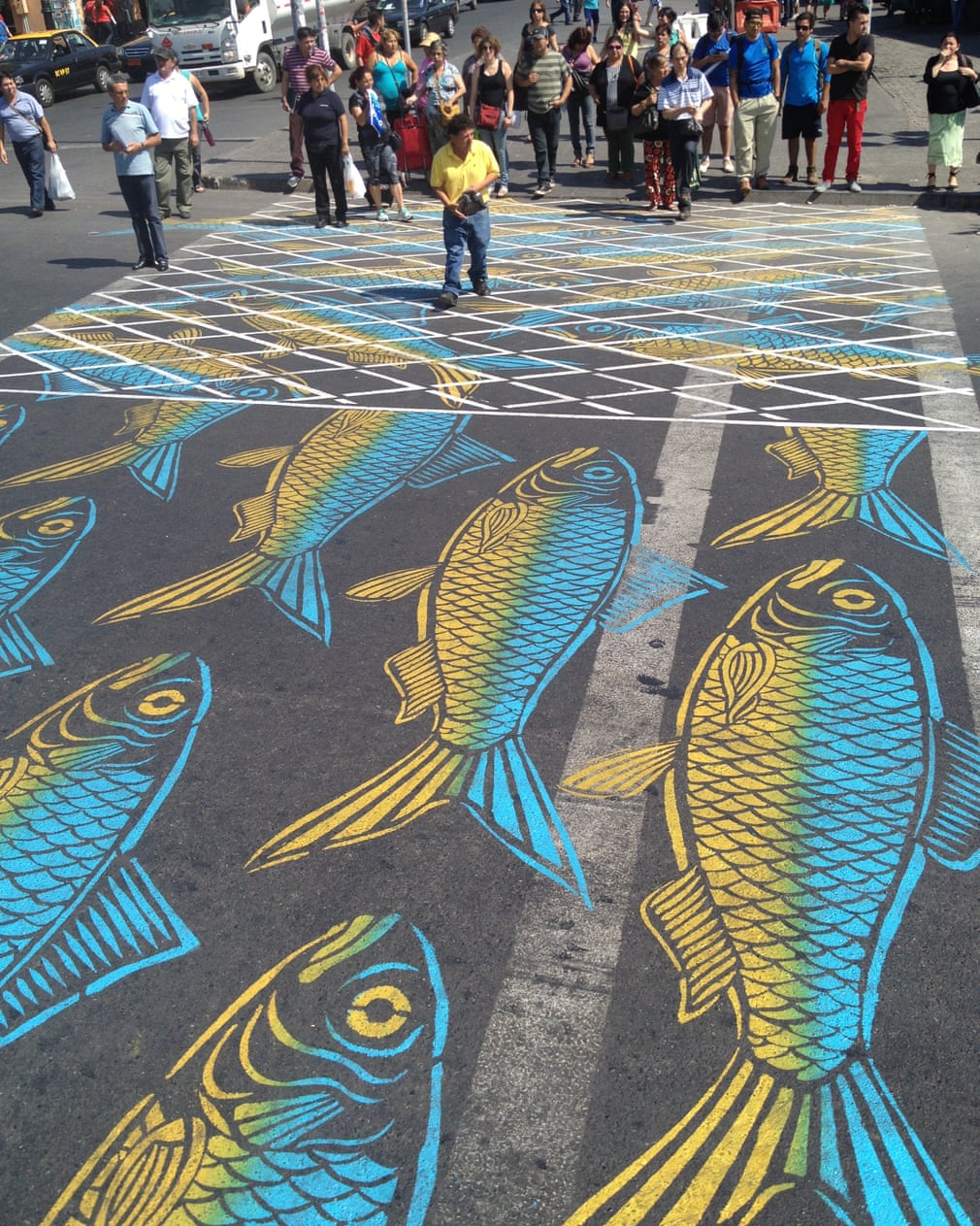 Santiago, Chile. An artwork by Roadsworth in 2013. Photograph: Roadsworth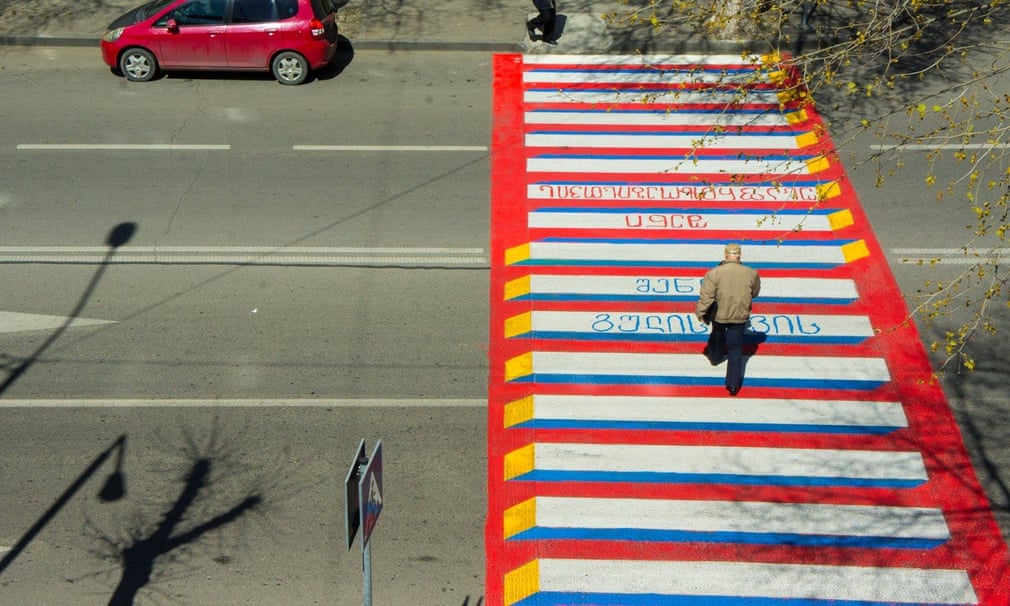 Tbilisi, Georgia. As part of a road safety campaign, students from the Tbilisi Academy of Arts and local government officials painted this 3D-effect crossing in the city's Didube district. The message reads 'for your safety' . Photograph: Didube Region Administration, Tbilisi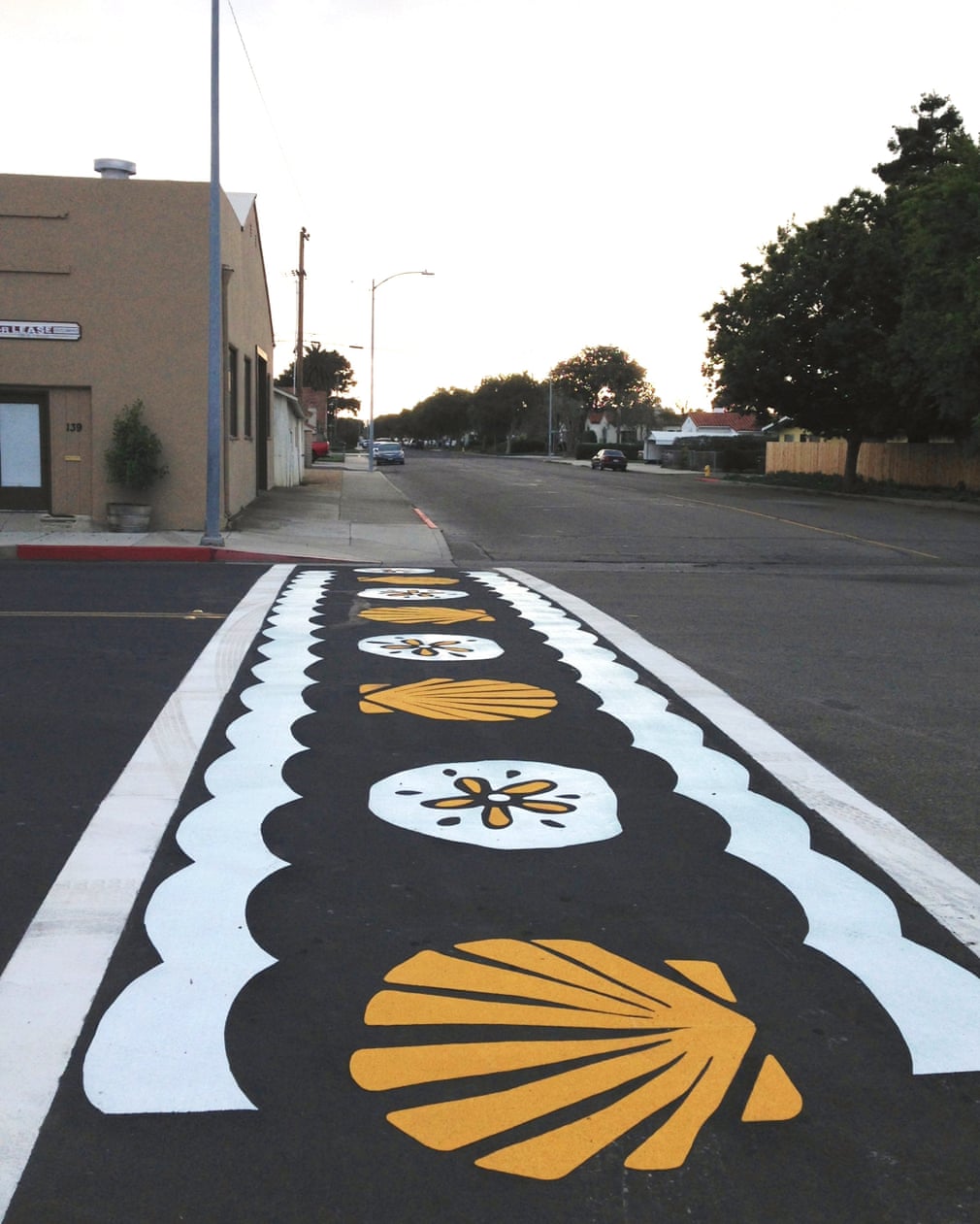 Lompoc, US. This sand dollars and sea shells design by Linda Powers was implemented this year as part of the Californian city's Creative Crossings competition. Photograph: Emily Casarez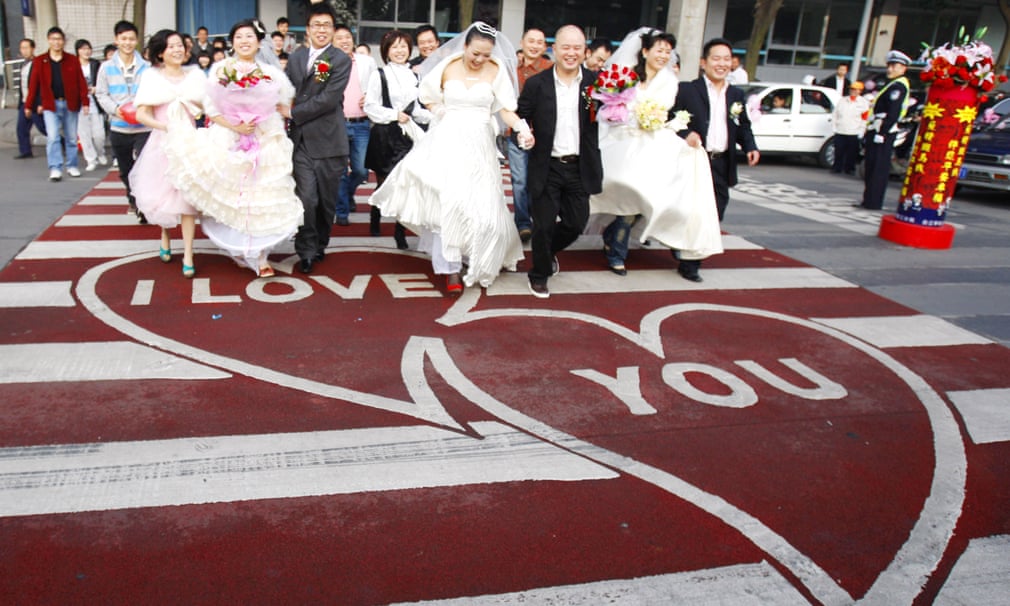 Chengdu, China. Newlyweds cross a 'Love Zebra Crossing' on Valentines Day in 2009. Photograph: China Photos/Getty Images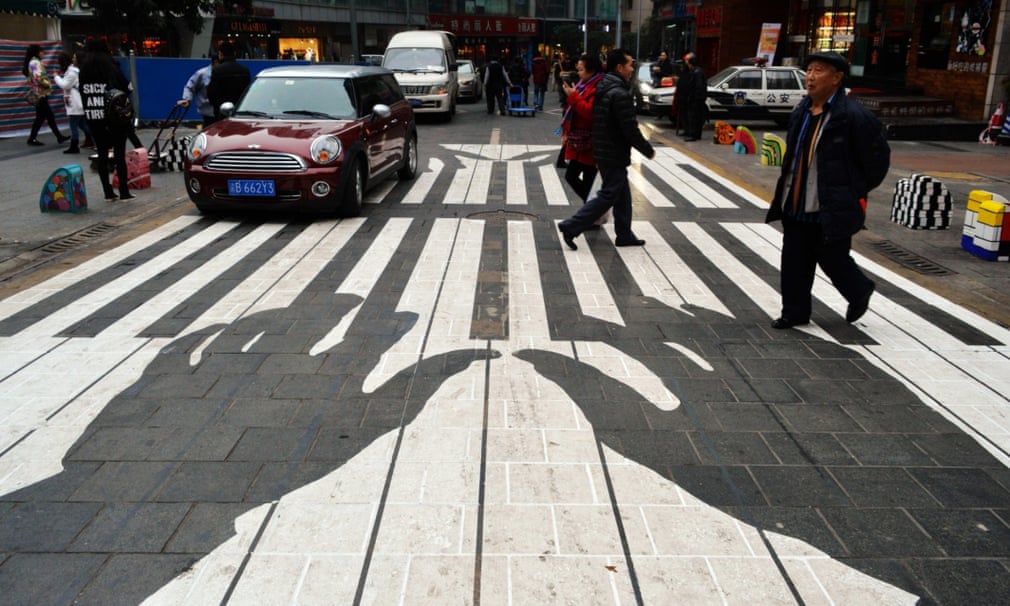 Chongqing, China. A pedestrian crossing designed to resemble a piano keyboard. Photograph: ZUMA Press/Alamy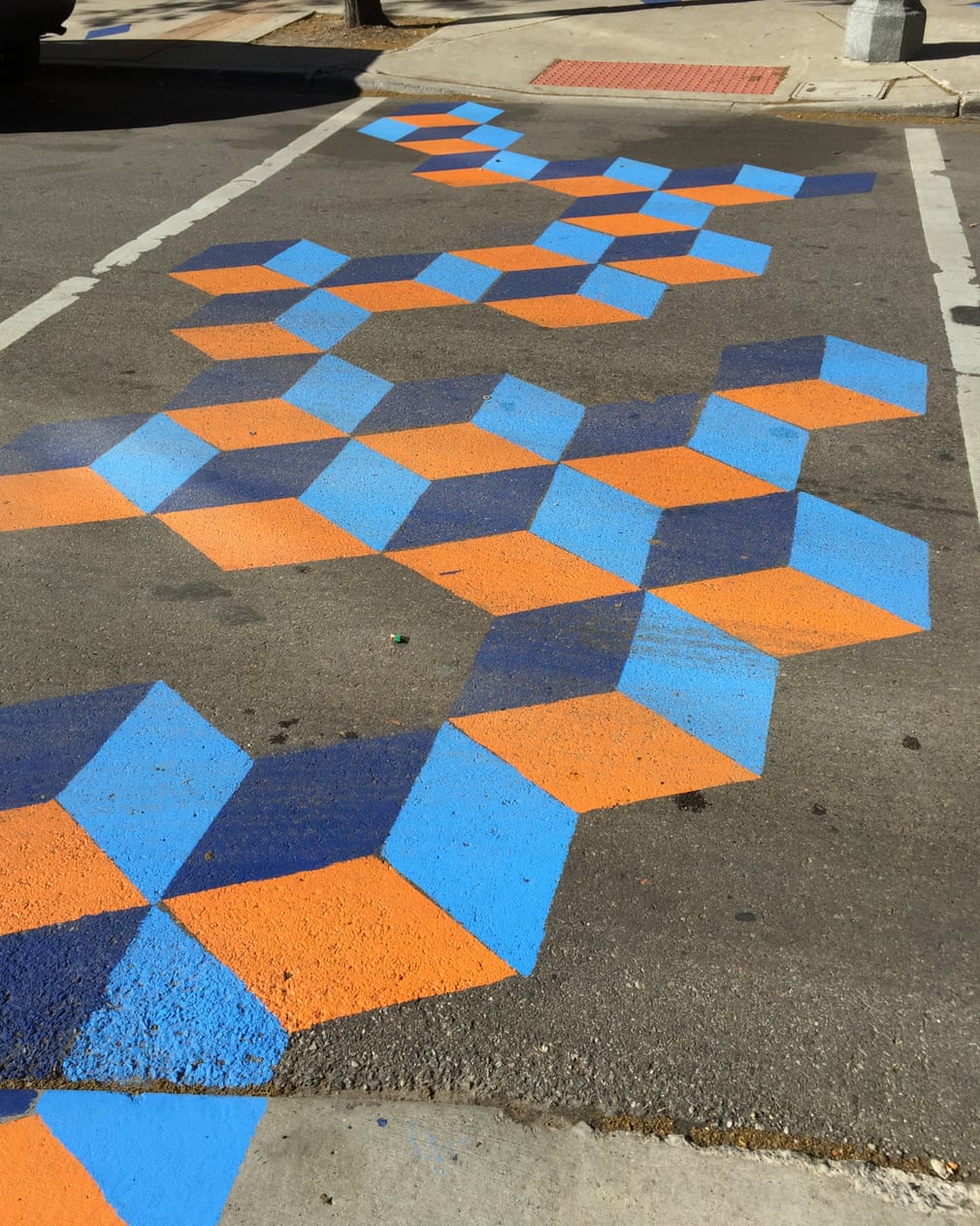 Detroit, US. A decorative crosswalk created during CNU 24, The 24th annual Congress for the New Urbanism. Photograph: Mark Miller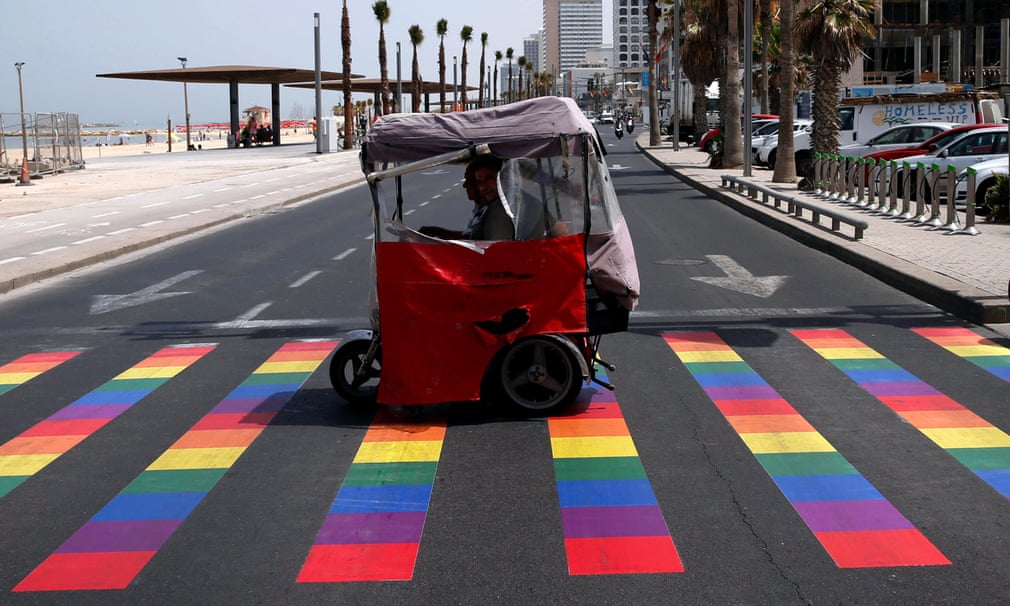 Tel Aviv, Israel. People cross a rainbow-coloured pedestrian crossing before the gay pride parade in June 2016. Photograph: Reuters/Baz Ratner/Alamy
Shenyang, China. A crosswalk decorated with footprints in 2014 helped promote safer road crossings. Photograph: VCG via Getty Images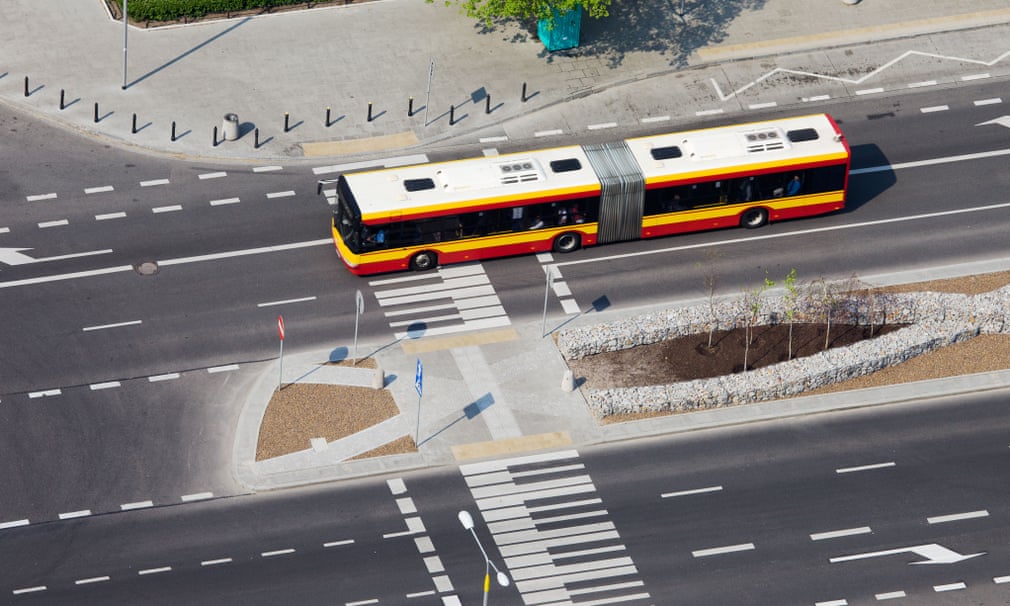 Warsaw, Poland. Another pedestrian crossing in the design of a piano keyboard. Photograph: Alamy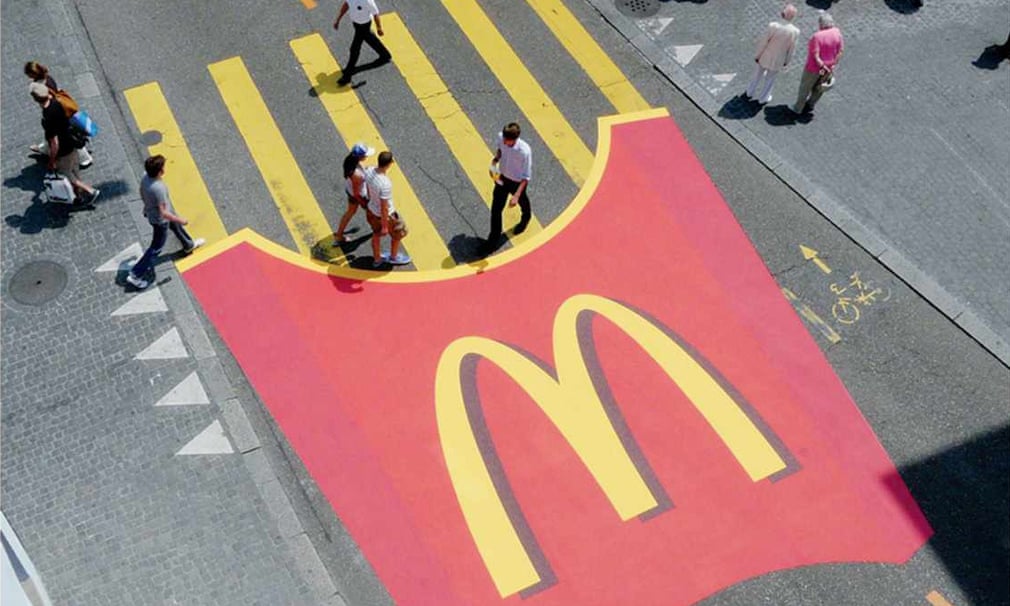 Zurich, Switzerland. McDonald's created a 'MacFries pedestrian crossing' in front of one of their restaurants during the city's Zurifest. Photograph: TBWA Zurich/McDonald's Switzerland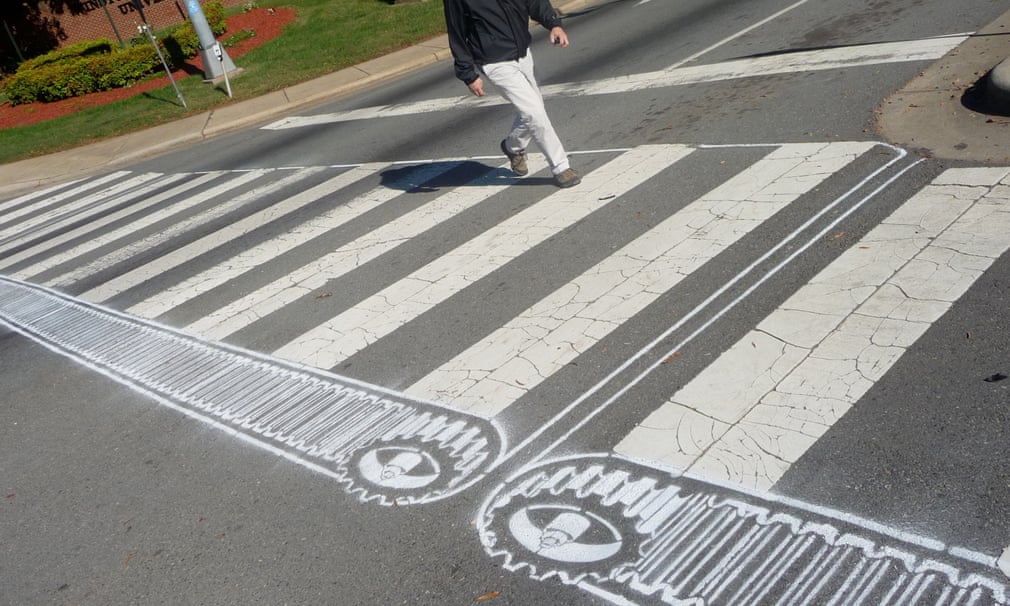 Winston-Salem, US. A 'conveyor belt' crosswalk, an artwork by Roadsworth in 2009. Photograph: Roadsworth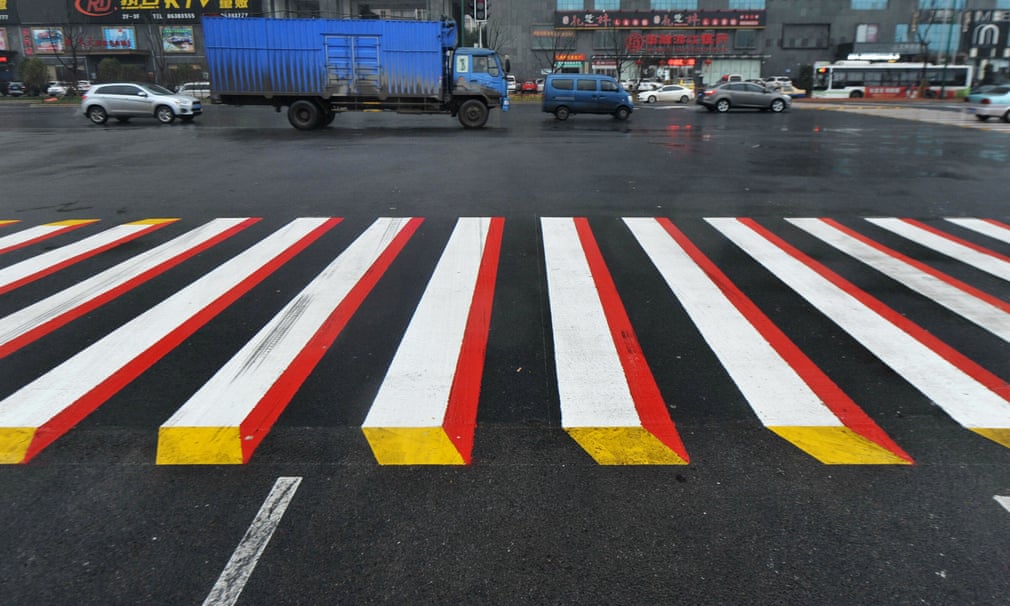 Changsha, China. This 3D-effect zebra crossing was intended to improve safety by catching the attention of drivers. Photograph: Long Hongtao/Xinhua/Alamy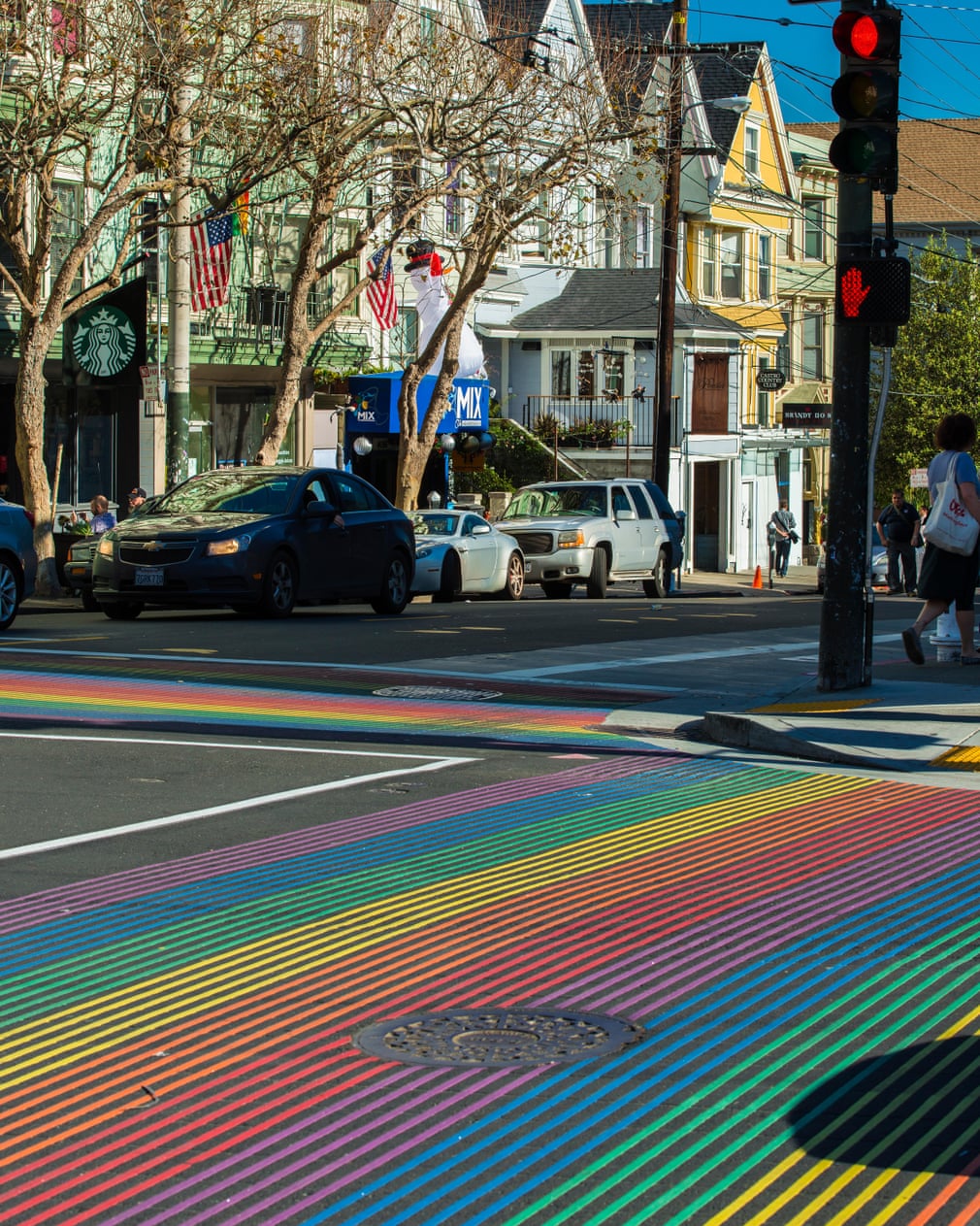 San Francisco, US. A rainbow crosswalk on Castro Street celebrates the area's LGBTQ+ community and heritage. Photograph: Alamy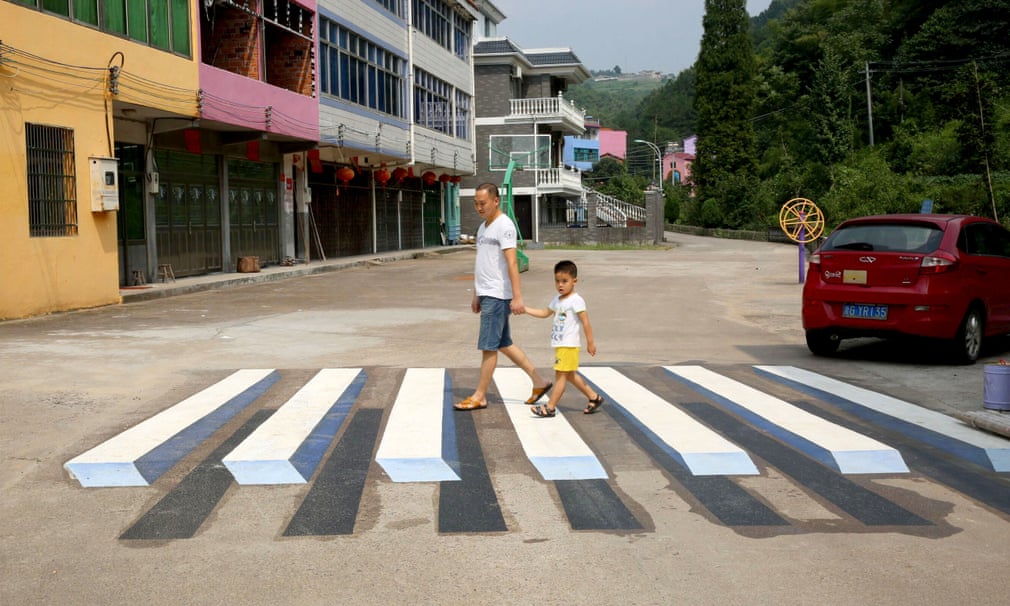 Luoyuan village, China. A 'floating zebra crossing' formed part of a series of 3D paintings created across the village by artists in 2015 to help boost tourism. Photograph: Feature China/Barcroft Media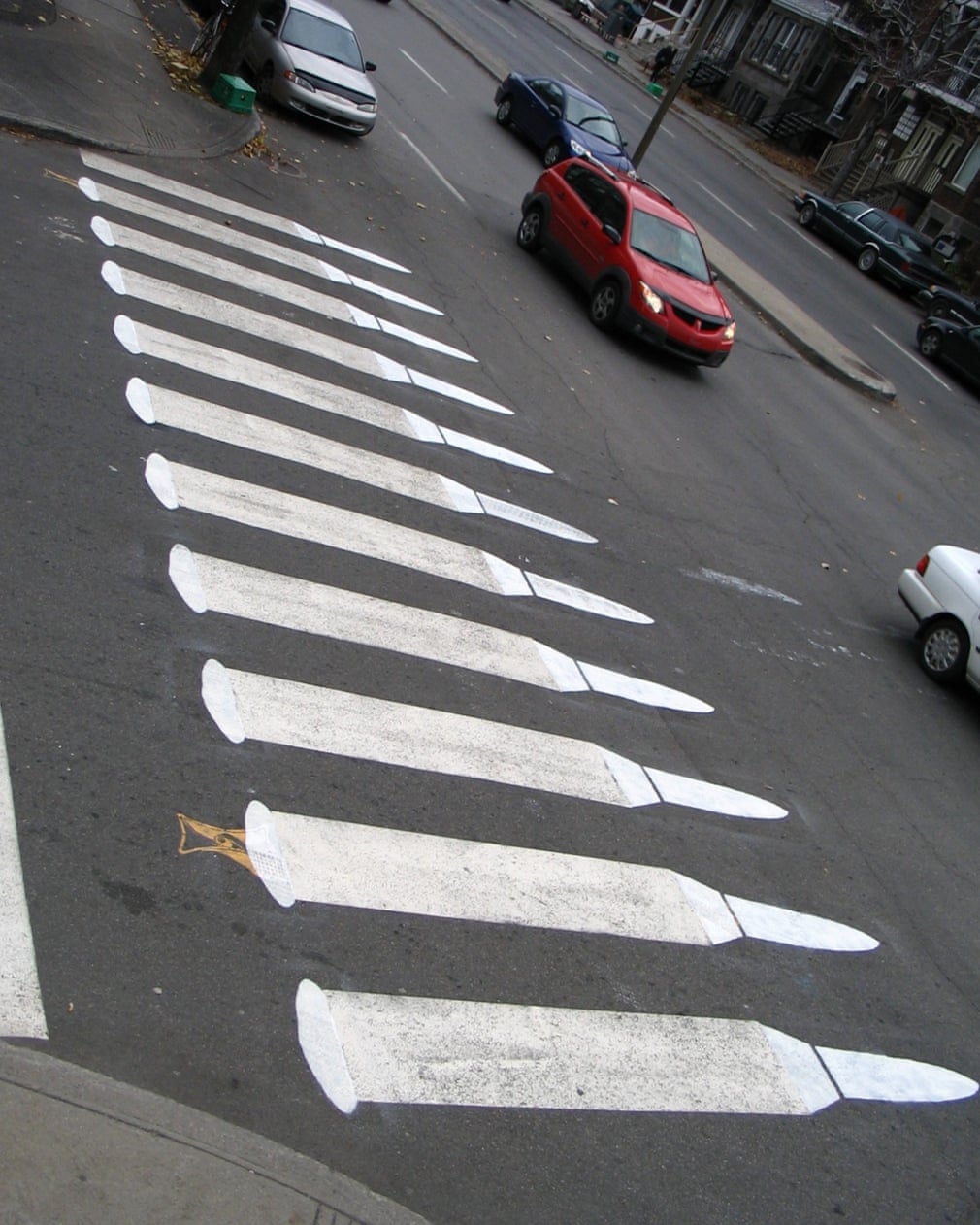 Montreal, Canada. An artwork by Roadsworth in 2003 transforming a crosswalk into a row of bullets. Photograph: Roadsworth
It is a good idea to decorate this gray and depressing parts of our cities with colourful images, or not? Did you see some of this paintings? Have you seen other? Don't forget to leave a comment bellow.
Source: theguardian.com