Secret bars: here 7 speakeasy around the world
If you love traveling, you might be interested in visiting one of these seven speakeasy, secret rooms that flourished during the era of Prohibition in the 1920s in America.
At that time, owners of bars and shops began to sell alcohol in clandestine form to avoid paying taxes. These premises have still preserved their mysterious character and are often difficult to find.
Please Don't Tell, NYC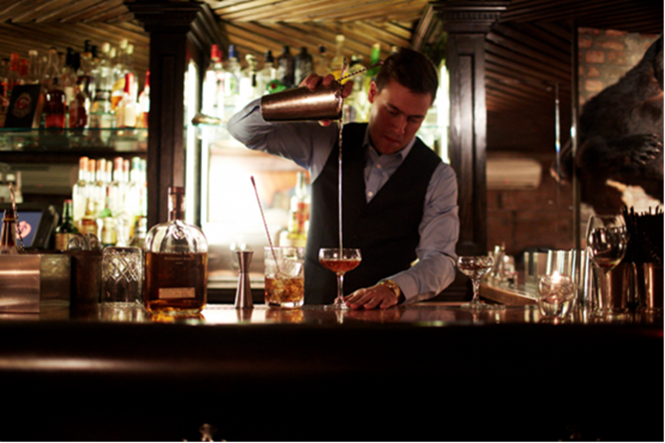 One of these is in New York, in the East Village, is called PDT, which stands for Please Don't Tell. To access the restaurant you enter a hidden telephone booth inside a common sandwich shop, the Crif Dogs.
Address: 113 St Marks Pl - New York
website: pdtnyc.com
Bank Bar, Manila
In Manila, in the Philippines, there is the Bank Bar. This secret room is located in an unsuspected building. Today it is one of the most renowned cocktail bars in the city, with its cigar room, a wide selection of liquors and food at will served until late at night.
Address: RCBC Savings Bank Corporate Center, 26th and 25th Street, Bonifacio Global City, Taguig City - Manila
Lulu White, Paris
If you are in the outskirts of Paris, the most romantic city in the world, you can not miss a visit to the Lulu White, the French speakeasy set up in the style of the Belle Epoque. The name is inspired by an African-American lady who in the early twentieth century ran an old brothel in New Orleans. Difficult to find, having no signage on the outside, is located near Place Pigalle. Do not miss its absinthe cocktails.
Address: 12 Rue Frochot - Paris
website: www.luluwhite.bar
Floreria Atlantico, Buenos Aires
In Buenos Aires instead you can visit the Floreria Atlantico, in the Retiro district. From the outside do not be fooled by the flower shop. Once inside, look for a refrigerator door and access the basement bar, decorated with lots of concrete sea monsters.
Address: Arroyo 872 - Buenos Aires
website: floreriaatlantico.com.ar
Ounce, Taiwan
Even the Ounce in Taipei, Taiwan, is known to lovers of secret clubs. Hidden behind the dark door of a common café, it is the ideal place for those who want to taste fermented and distilled. Opened in 2012, it satisfies the needs of every client, personalizing tailor-made cocktails.
Address: No. 309號, Section 4, Xinyi Road, Da'an District - Taipei City
Foxglove, Hong Kong
The Foxglove in Hong Kong can be reached by entering an antique umbrella shop. It will amaze you with its furniture that recalls the style of vintage cars and aircraft cabins.
Address: 2/F, 6 Duddell St, Central - Hong Kong
Adults Only, Los Angeles
To reach the Adults Only in Los Angeles, you must first enter the Sunset Boulevard shopping center and then enter a hidden door in an adult video store.
Address: 7065 1/2 Sunset Boulevard - Los Angeles
website: www.adultsonlybar.la